Trusted Solutions for Independent Hospitality Providers
more commision free bookings directly on your own site
fewer online travel agency (OTA) commissions
less wasted time managing reservations
manage unlimited new sales channels with no extra work
no upfront costs, no contracts – all by the month
simple to use with just a browser and a few clicks
we look after everything – setup, training and ongoing support
Learn More
Get a Free Consultation or Demo
Managing your property doesn't have to be hard
Our constantly updated cloud based systems allow you to manage everything from online reservations, check-ins and room allocations to rate and inventory management – all in one place and all with just a few simple clicks.
Cloud Booking Engine System
Also known as an Online Reservations System, the mobile friendly system lets potential customers  check availability and book their stay 100% commission free – directly from your website. From mobile phones to tablets and desktops, guests can book 24/7 and from any time zone. It's what your guests expect when they arrive on your site.
Cloud Channel Management System
Sell and manage rooms on as many of the popular OTAs (booking.com, expedia, airbnb, hotels.com, etc.) as you wish without risk of overbookings or increased workload and headaches. You get huge increases in occupancy rates – especially during the shoulder seasons. You easily control everything from one place.
Cloud FrontDesk Management System
Our mobile friendly PMS allows you to easily automate email sending, check guests in and out, allocate/reallocate rooms, track housekeeping status, generate invoices, print invoices, email invoice PDFs and more. Naturally, it is fully integrated with both the Online Booking Engine and the Channel Manager.
If you don't already have one, Cloud 9 can provide you with a completely responsive website that displays beautifully on any device from smartphone to desktop. More than 60% of your site visitors are using mobile devices and you've got to be ready. Our sites integrate fully with all other services.
Cloud Rate & Yield Management System
Like the airlines, you can increase the profitability of each room by easily being able to adjust your rates on the fly with just a few clicks. Raise your rates during high demand, reduce them during low demand. Easily block availability to the Online Travel Agencies (OTAs) when you know you'll sell out without them.
Google Hotel/Business Listing Support
Your Google listing is a key component of your marketing strategy. We'll get control of it and configure/optimize it to drive the maximum amount of traffic to your site. Even people who initially find you on the OTAs often Google you and that's your chance to convert them to a commission free direct booking customer.
Here are just a few of our Online Travel Agency channel partners that can help deliver your property to the world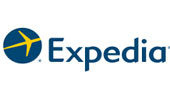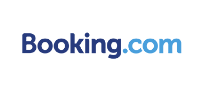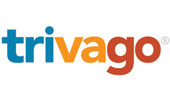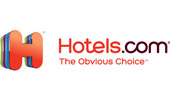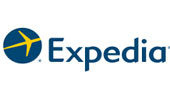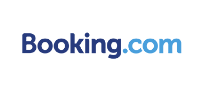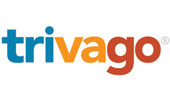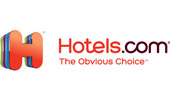 Unlimited Support
There's not much point in having amazing property management software if you can't get the help you need, when you need it.
No matter the size of your property, you can reach out any time – it's all included free of charge with any of our products. We use email, telephone and state of the art screen sharing technology to be there for and virtually with you when you need us. We aim to earn your business each and every month.
Choosing a solution provider for your property is a big decision – we get it.
Will you get the support you need? Will the software perform as advertised? Will everything always be up and running – 24/7?
That's why we've modeled our business so that you are in control and that there are no downsides.
We set everything up without cost to you
We train you on it's use, again without cost
Most importantly though, we don't lock you in with any contract – period
You're free to leave at any time and for any reason – no charges or penalties
This model forces us to earn your business with outstanding performance and support each and every month. It's what we want to do anyway, so why not put you in control.
A Leader In The Industry
In our books, being a leader doesn't mean being the largest, it means:
always putting customer service ahead of the need for growth
being 100% customer-centric
delivering customer support second to none in the industry
So what's involved in getting you set up?
What will you have to do?
For you, not a lot really. We set everything up in the background while you continue doing what you do best – looking after your guests and property. Because your systems (booking engines, pms, websites, etc) will need to be carefully configured to match you business model, we'll need to know a lot. Oftentimes we can gather a lot of the info from your existing website or your online travel agency listings. We'll also send you out an easy to use online questionnaire. You can find out more details under the product page(s) you'll be subscribing to.
We want to hear from you.