Everything you need to manage your business
All in one place and with one login
Let's Talk! It's Free | No Commitment
Call: 1 (250) 253-2049
We set everything up for you
Unlimited help and support
We update it all as needed
All you need is a web browser
System Components / Solutions
Rate/Yield Mgt
Think about how much your property could increase the yield/profit over the course of the year if it was really simple to change rates, even on a daily basis, with just a few clicks. Imagine if when you did that, it was all instantly "pushed" out to all of your channels by the Channel Manager. With Cloud 9, you've got that power. Here are just a few examples of what you can do with just a few clicks:
increase rates on Fridays and Saturdays for the month of May;
reduce the price of rooms on Mondays and Tuesdays from October 15th to April 15th
increase the prices sent to the OTAs by 5% to help reduce the true cost of commissions
decrease rates this coming Tuesday and Wednesday due to low demand
We think you get the point and can imagine the power of such a tool. You'll soon wonder why you didn't get it sooner.
But there's more.
What if you could instruct your system to automatically lower and raise rates based on demand…
For most travelers, your website is their "first impression" of what you have to offer them. Most of them will be using a mobile phone when they arrive – regardless of how they got there. Many will have found you on the OTAs but have Googled you to find out more. Our sites are designed specifically to turn "lookers" into "bookers". Naturally the website can be integrated fully with our Online Booking Engine to maximize direct commission free bookings.
Learn More
Google Hotel/Business Listing Support
Your Google listing is the key component of your marketing strategy. Google distributes your listing on many different platforms – all for free. Regardless of how people first become aware of you – search engine, OTAs, word of mouth, etc. – most will eventually arrive at your Google Listing page. We'll get control of that page for you and configure/optimize it to drive the maximum amount of traffic to your to the Google Listing and ultimately to your website where travelers can make a booking – ideally via our Online Booking Engine.
"Cloud 9 gives us outstanding customer support and we save a lot of money on commissions that we would otherwise be paying to the Online Travel Agencies"
"I would not hesitate to recommend Cloud 9 to any bed and breakfast operator."
"The Cloud 9 system saves us a huge amount of time every month. Customer support is always there for us."
"The Cloud 9 system makes it easy to manage all of our bookings including those from booking.com and Expedia. We don't worry about double bookings anymore."
Although we do our best to provide you with the best tools and strategies to minimize your dependence on the OTAs, the sad reality is that most independent properties need them – at least at certain times of the year. Remember that with the Cloud 9 system, you can easily close off rooms for any date range and send that info to the OTAs with just a couple of clicks using the Channel Manager component.  In additions to the big players listed below, there are many smaller "niche" types of OTAs as well – check out our full partner list.
Here are just a few of our Online Travel Agency channel partners that can help deliver your property to the world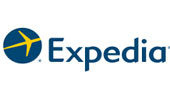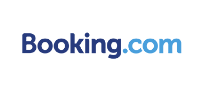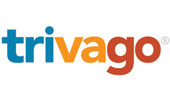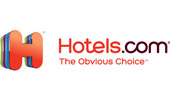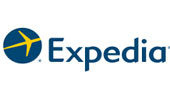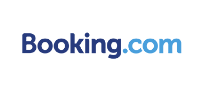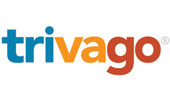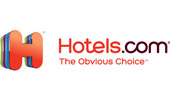 Unlimited Support
There's not much point in having amazing property management software if you can't get the help you need, when you need it.
No matter the size of your property, you can reach out any time – it's all included free of charge with any of our products. We use email, telephone and state of the art screen sharing technology to be there for and virtually with you when you need us. We aim to earn your business each and every month.
Choosing a solution provider for your property is a big decision – we get it.
Will you get the support you need? Will the software perform as advertised? Will everything always be up and running – 24/7?
That's why we've modeled our business so that you are in control and that there are no downsides.
We set everything up without cost to you
We train you on it's use, again without cost
Most importantly though, we don't lock you in with any contract – period
You're free to leave at any time and for any reason – no charges or penalties
This model forces us to earn your business with outstanding performance and support each and every month. It's what we want to do anyway, so why not put you in control.
We want to hear from you.
Telephone: (250) 253-2049
Ask Us / Leave a Message/Request a Callback or Demo